If you are considering cremation arrangements, Harris Funeral Home can help. Families entrust cremation arrangements with us appreciative of the dignity and care that we provide. In fact, over two-thirds of the families we serve opt for cremation.
We offer a full range of cremation alternatives and cost-effective options including:
Make sure you get the complete picture when you are researching cremation costs and alternatives. Talk with us about cremation services.
For information on fees, click on our Clear & Simple Guide to Funeral Pricing.
As a reference, some frequently asked questions are answered below.
Frequently Asked Questions
Can my family have a service and time of visitation even though cremation is taking place?
Family and friends usually find a service and time of visitation or reception to be very helpful, and yes, with cremation you may still do so. A photo tribute, flowers, memorial cards, music, a eulogy, poetry and readings… there are many ways to make this time meaningful and personal. Visitation and services may take place with or without the body present. We will help to make sure that your wishes are honoured.
Do you offer rental caskets?
Yes, we do. We currently offer an oak or cherry rental casket. These look like any of the other traditional caskets but are designed to discretely house a second casket inside. The inside casket is made of pine, and it is this simple casket which will be used for the cremation.
Do you have cremation urns?
Yes, we have a large variety of urns, made from different materials including wood, metal, and stone. Several of our urns are designed to fit together inside the limited space of a niche in a cemetery columbarium.
May we view prior to cremation, without embalming?
Yes, your family may do so. We know how difficult it can sometimes be for family members to be present in a hospital or long-term care setting at the time of a death. We have facilitated dignified moments for individuals and families to say good-bye at the funeral home, prior to cremation.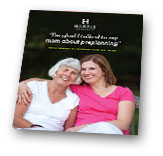 Check out Our Preplanning Guide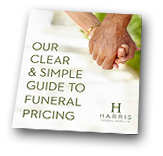 Check out Our new "Clear & Simple Funeral Pricing" guide will help you to easily determine costs for services you prefer